About Us
We know how it feels to shop for performance parts in Canada. Our neighbours to the south get the better end of everything. They get better prices, lower shipping costs, earlier access to deals and more. We at Brox Tuning wanted to fix the issues Canadians face whenever we want to mod our cars. This is why we are committed to supplying our customers with the best possible deals with unparalleled service. You do not have to worry about customs, duties, high shipping costs, surprise fees when shopping on BroxTuning.ca. We take care of all the work for you. The prices you see on our website are exactly what you pay. Plus tax of course. The big man always gets his share.
Welcome to the land of no extra fees. Enjoy your stay!
Our Focus
You can expect to find all major brands available at BroxTuning.ca. We carry everything from tuning companies such as IE or 034Motorsport to exhaust vendors like Milltek or AWE Tuning. We (mostly) specialize in Audi, BMW, Porsche, Mini, Mercedes and VW. However, this does not mean we don't carry products for other manufacturers. It's just that we lost our heart somewhere in the Nürburgring.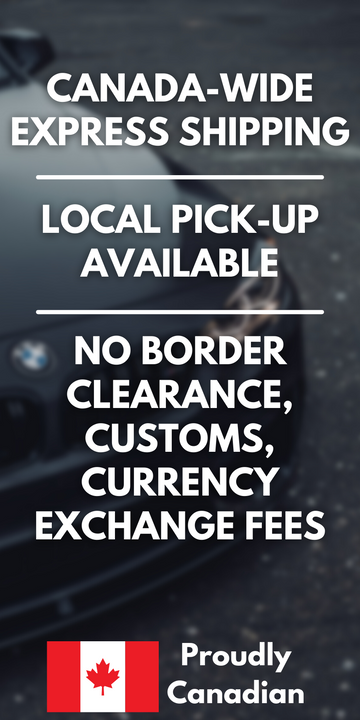 We are proudly
Canadian.
Express Shipping

We built great relationships with UPS, FedEx, and Canada Post for all our shipping needs. This means we get the lowest shipping costs and pass those savings directly to our customers. You can expect fast delivery with great prices whether you're in Vancouver or Ottawa.

Worry-free Shopping

Our hassle-free 14-day return policy ensures you can shop without worry.

Unparalleled Support

Call, text,email, DM or light a fire. You have options when you need help.
"Wow, this intake for my car MUST be on sale, the price seems lower than usual. Let me buy this before it's gone. Oh, I forgot to select $CAD in the currency selector..." — Every Canadian.